Stepping out of the widowhood syndrome and moving on is NOT all that simple.  People do seem to expect you to 'get over it" by a certain time – as though grief operated on some sort of stop watch.
When is enough – enough?  I really don't have that answer, but, I do think that we human beings are designed to deal with loss in our own time and then, to move on.  But, then, is it okay to feel human again?  Is it alright to want things again?  Does it make me some sort of unfeeling monster if I feel horny?  Am I normal?  Is that okay?  Is it alright to be tired of being sad?
I couldn't find any real answers out there in the internet or at my local church, either. All I knew was that the fire in my belly was being stoked — vigorously.  I felt possessed by the need to be charming and to be charmed by some man.  No one could ever replace my beloved Mike, yet, I also knew that it was not me who died.  I still have a throbbing heart and some hot blood coursing through my veins.  For some reason, Mae became my "role model" on how to live life with zest and grace and style.
The lady had it all plus some pretty amazing business moxie.
This book is about my journey through the shadowland of surviving grief.  I knew all about the process of grief but nothing about the post-grief, when the pain just was no longer so horrible, when I noticed just how blue the sky was, or how fresh and salty the ocean spray was.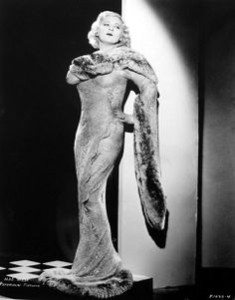 Mae, by her example (and, possibly by her spirit) challenged me to recognize my needs and DO something about them.  The lady had no qualms about knowing what she wanted nor about taking action to obtain it.
She worked hard to be the ballsy, glamorous woman that she was.  There was something about her energy that infused me.  She followed a set of principles that encompassed personal hygiene, exercise, and how to interact with others.  She didn't always play well with others, mainly because she was intolerant of bullshit.
Because of her, I said and did things I never thought I would have.
This book is still in process in the 7th – 8th rewrite.  It's been read by real editors and by friends.  I've received all sorts of comments and suggestions, many of which have made the book a better book.
I'm still working on it, determined and deeply committed to telling my story.
The Tao of Mae West is my blog about leading life with the energy of Mae sitting on my shoulder.  The Tao, the title of the sidebar, lists some of the latest entries to the blog.